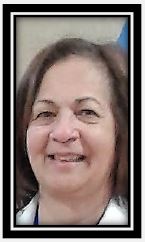 Joan Irvine has been working with youth and for youth organizations, in both paid and volunteer positions, since she was a teenager herself. In 2009, she became a member of the Squadron Sponsoring Committee of 609 Steveston Squadron, where she held the positions of chair, past chair, and effective speaking coordinator until 2012, when she became a member of the BC Provincial Committee. In 2013, Joan assumed the responsibility of Provincial Coordinator for Effective Speaking for the BC Provincial Committee of the Air Cadet League of Canada. In 2015, she took on the additional role of Vice-Chair of the national Effective Speaking Committee. At the end of Joan's term of responsibility for Effective Speaking in 2018, she was elected to the Board of Directors for BCPC, with the portfolio of Training and Education. Joan resigned her position with the Board of Directors in January 2020.
Joan's professionalism and strength as an educator improved the efficiency of the BC Effective Speaking Program and her guidance in beginning the process to organize a training program for all our Volunteers will always be remembered and gratefully appreciated!
On behalf of all of the BC Provincial Committee Board of Directors and League members, we wish you all the best in your future endeavours! We know that any organization you are a part of will only benefit from your knowledge and patience as a valued educator and Volunteer.
A fond farewell to a dedicated and valued Volunteer to the Air Cadet Program.