The Aero Club of B.C. a non profit aviation society was officially organized on December 15th 1915. Exciting events responsible for the final realization of the Club happened before that date. In our archives we read: "May 24 1910 the first Aero Club licensees of the world flew near Hastings Park, Vancouver B.C. Pilot Clifford Turpin world licence holder number 22 and Phil Parmalee world licence holder number 25, set up their flight headquarters at Hastings Park."

AIAC represents a broad, diverse membership from all aerospace sectors and fields. As the voice of Canada's aerospace industry, we make sure that our members have the tools, resources and representation that you need to grow your business in Canada and around the world.
From hosting events that fuel business development and networking opportunities, to leading international trade shows and missions, to working with government to foster a strong policy and program environment that supports aerospace growth, AIAC is here to work for you.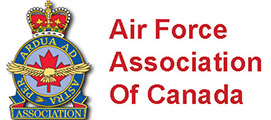 The Royal Canadian Air Force Association (RCAFA) is a national not-for-profit aerospace and community service organization composed of aviation-minded citizens established to remind Canadians of their country's rich aeronautical tradition and history, to support Canada's Air Force and to support and encourage the civil aviation component within the country. One of its major objectives is to support Air Cadets and work closely with the Air Cadet League of Canada, and to participate in local civic and community programs, especially those designed to develop the physical, mental, and moral well-being of our nation's youth. The Air Force Association through its Air Cadet 50th Anniversary Trust Fund, created in 1991, provides a number of Continuation Flying Awards annually. The RCAFA also supports the Air Cadet League by providing squadron copies of Airforce Magazine and in 2016 they also provided sponsorship of the International Air Cadet Exchange Association annual meeting held in Ottawa.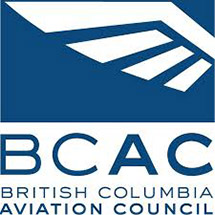 The British Columbia Aviation Council, established in 1938, is a member-driven organization that represents and promotes the shared interests of the aviation community.
Aviation is critical to growing the BC economy and the aviation sector supports British Columbians in their everyday lives. It is the job of the BCAC, in partnership with members, stakeholders, and the community, to positively influence the well-being of British Columbia's aviation sector. It is only by innovating and finding new ways to work together will we see a visible, connected, and thriving aviation and aerospace industry in BC.
The British Columbia Aviation Council is a charitable society established under the Society Act.

Community Gaming Grants support eligible not-for-profit organizations that deliver community programs that benefit the citizens of British Columbia. This page includes information about these grants, including: eligibility, grant amounts, application periods, how to apply, online application resources (tutorials, tips, FAQs, etc.) and more. We acknowledge the financial support of the Province of British Columbia.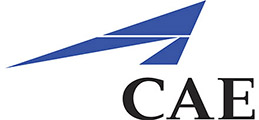 CAE Inc. is a global leader in providing comprehensive training solutions based on world-leading simulation technology and integrated training services. CAE Inc. was founded in 1947 and is headquartered in Canada. CAE Inc. has the broadest training services network in the world and offers civil aviation, military and helicopter training services in 67 locations worldwide and trains more than 120,000 civil and military crewmembers annually. In addition to providing four Continuation Flying Awards annually, CAE Inc. generously supports the Quebec and Ottawa Valley's Annual Aviation Day and provides simulator opportunities for cadets at their Montreal training centre as well as British Columbia. CAE also provides career awareness and educational materials for distribution to squadrons

The Royal Canadian Legion is Canada's largest Veteran support and community service organization. Our more than 300,000 members in over 1400 Branches across Canada make a difference in the lives of Veterans and their families providing essential services within our communities. The Legion has assumed a major responsibility for perpetuating the tradition of Remembrance in Canada and organizes the annual National Poppy and Remembrance Campaign to honour the men and women who made the ultimate sacrifice for our Country. As part of its Youth Programme, the Legion sponsors the "Outstanding Cadet of the Year Award" at the National Remembrance Day Ceremony in Ottawa and is the official sponsor of approximately 120 air cadet squadrons across Canada.


Since their first flight in 1996, WestJet has sought to provide safe, friendly and affordable air travel. They pride themselves on customer satisfaction and for a number of years WestJet has been named in the top ten of Canada's Most Admired Corporate Cultures. Today, a company of more than 9,700 West-Jetters fly to over 88 destinations across Canada and around the world in one of the youngest fleets of Boeing 737 Next-Generation aircraft. WestJet is the travel sponsor for the annual Air Cadet League of Canada Effective Speaking Competition. Every year WestJet provides flights for one cadet and one parent or escort per Provincial Committee to the League's National Effective Speaking Competition.