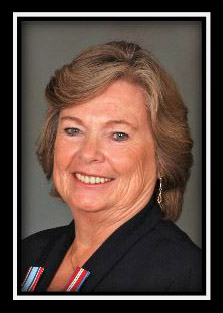 Please join the BC Provincial Committee in thanking Mrs. Penny Doern for her unwavering passion and dedication to the Air Cadet Program and the Okanagan Squadrons as she hangs her hat up as the Group Chair for the Interior Region.
Mrs. Doern has been associated with the Air Cadet program in B.C. since the mid – 1970's. She became involved with the organization as a volunteer with 396 "City of Prince George" Squadron working in the Supply section and later as an assistant to the Administration Officer.
In 1986, following a move to Kamloops with her family, Mrs. Doern served as the Supply Officer for the 204 "Black Maria" Squadron. She was commissioned as a CIC Officer in 1992 and served as the Administration Officer for that Squadron until 1995 when she and her husband moved to Victoria.
The Doern family relocated to Kelowna in the year 2000 and Mrs. Doern became actively involved with the B.C. Provincial Committee of the Air Cadet League. In 2002 she was appointed as the League Representative for the newly chartered 909 "Peregrine" Air Cadet Squadron in West Kelowna. In September 2004, Mrs. Doern was elected as a Director of the B.C. Provincial Committee and was also appointed to the position of Chairperson for the Okanagan Wing.
Mrs. Doern stepped down as Chairperson of the Okanagan Wing in 2008 when the family moved to Kamloops but she continued to serve as one of the BCPC Directors. In 2011, Mrs. Doern was once again appointed to the Chairperson position for the Okanagan Wing and continued until June of 2016 when she retired from that position.
In 2012, Mrs. Doern was awarded the Queen's Diamond Jubilee Medal for her service with the Air Cadet Movement.
In June 2016, she was appointed to the position of Chairperson of the National Effective Speaking Committee.
Mrs. Doern is married to retired Lieutenant Colonel Don Doern, who is now serving as Past President of the Air Cadet League of Canada and the Past President of the BC Provincial Committee. They have two grown children, both of whom are graduates of the Air Cadet Program.
We are forever grateful for the many years of wisdom, mentorship and experience she has bestowed on the Air Cadet Program and its volunteers. Penny accepted the invitation to join the BC Advisory Board as a mentor to the Board of Directors and League Members for the BC Provincial committee.