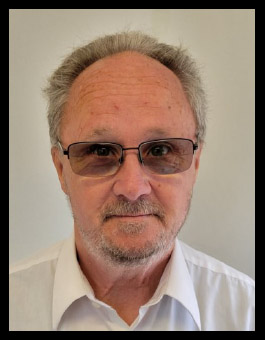 The Board of Directors of the Air Cadet League of Canada, British Columbia Provincial Committee is pleased to announce the election of our new President, Norman Scott.
Norman Scott grew up in Greater Victoria attending and graduating from Spectrum Community School. He was a member of 89 Pacific Squadron from 1972-1977 attending many camps, enjoying his time with the squadron.
Norman's previous cadet experience encouraged him to point his two daughters toward the cadet program starting in 2000. One aged out at 19 as a WO1 Warrant, the other completing 3.5 years. During the time his daughters were involved in many of the extra-curricular activities. Norman became involved helping with anything the Parent committee needed. From this he was elected to the Executive of the 848 Royal Roads Parent Sponsoring Committee holding several positions such as Chair for six years. Norman received his long service medal from the BC Provincial Committee in 2013.
Since 1997, Norman served the Royal Canadian Legion Branch #91 in many roles including his current position of President. In addition to his position as President, he is the Zone Commander for South Vancouver Island over seeing 16 Legion Branches guiding them with his leadership and mentorship, ensuring that the Branch, BC Yukon and Dominion Command Bylaws are followed.
Norman sits on the Provincial Advisory & Special Use Expenditure Committees for all Branches in BC. Also finding time to sit on the Westshore Poppy Fund Committee overseeing the Poppy Campaign in the local area to where funds are raised to support Veterans and their families in need as well as Youth, Seniors and community groups. He also held the position of Club President for the British Columbia Swimming Association, as well as Regional Director for seven years also serving on the Provincial Board for seven years.
Norman's interests are varied, this includes a position on the Wilroc Racing Board as a Director and while at the track as a Race Director. He also served as Chair for the Sooke Parents Educational Advisory Council (District 62) for four years. Norman also sits on the Goldstream Food Bank as an Honorary Volunteer Member.
In addition to his Air Cadet League of Canada BC Provincial Committee position of Vice-President, he has been actively involved as the BC representative for the National Risk Management Committee and has spent time working on the new Affiliation Agreement between the Provincial committee and SSC's. Norman is an active Board member of the BC Provincial committee providing learned guidance to the Directors in the area of Society protocols.
Norman was an insurance agent, now retired due to a disability from a Commercial Trucking incident many years ago. Norman enjoys exploring the outdoors in his RV, spending time with his family, friends and along with auto racing with his family. When not doing this helping where he can in the community.
Norm brings a wealth of knowledge and experience to the position. Congratulations Norman on your appointment!