Please join the BC Provincial Committee in welcoming our newest Wing Chair – Lydia Ting!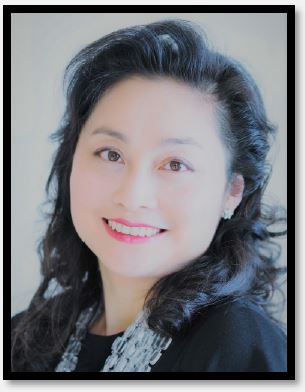 The BCPC is pleased to announce and welcome Lydia in her new position as the Greater Vancouver (Zone B) Wing Chair for 103, 525, 835 and 858 Squadrons.
Lydia brings a wealth of experience after joining the Air Cadet League in September 2013, as 525 Pathfinder's SSC Vice Chair. In 2014, she took on 525's Chairperson position which she held until 2018.
Shortly after her tenure at 525, Lydia agreed to take on the role as BCPC League Representative working with 103 Thunderbird and 835 Griffin Squadrons.
Lydia was born and raised in Hong Kong, and moved to Melbourne, Australia to finish her high school education at Camberwell Girls' Grammar School. She then attended the University of Melbourne and graduated with a Bachelor of Commerce degree, majoring in Accounting and Commercial Law.
After returning to Hong Kong, she began her career at HSBC (then known as Hong Kong Bank) as a management trainee. Her work included retail branch operation, credit card sales and marketing, traveler's cheques sales and operations, marketing planning and launching of new credit products in worldwide subsidiaries. When she left after eight years with the Bank, she was the VP Marketing of Hong Kong Bank International Trustee Corporation Limited.
In 1995, she moved to Vancouver with her husband Roger and started her second career as a mother. She has two children, one of whom joined 525 Pathfinder when he turned 12. Lydia then got involved with the 525 SSC.
She is currently the representative for the Royal Conservatory of Music, managing and supervising practical and written music examinations for the Conservatory in its North Vancouver Centre.
Congratulations and we all look forward to working with you!