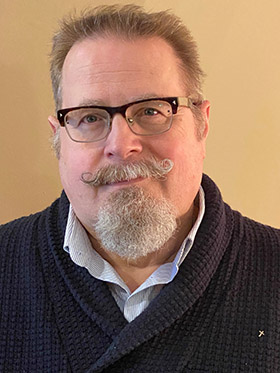 Major (Ret) Glen R. Watson, MTS, CD
The Board of Directors of the Air Cadet League of Canada, British Columbia Provincial Committee is pleased to announce the election of our new President, Glen Watson.
Glen Watson was born in Vancouver BC and grew up first in Texas and then in Vancouver where he was active with 111 Air Cadet Squadron from 1974-1979. Upon aging out of ca- dets he was the squadron WO1. While in cadets, Glen was one of the first Air Cadets in BC to attain his Para-Rescue wings. At the time he was promoted to WO1, he was the youngest in Squadron history to attain that rank and position. In 1979 he was chosen to go to the UK on the Air Cadet Exchange program.
Glen joined the Communication Reserve as a Pte on 10 Feb 1977 in Vancouver, B.C. with 744 Comm Sqn. He finished basic training in the spring of that year and started his trg as a Lineman. He remained with the unit as a Lineman until transferring to 15th Fd Arty Regt as an Artillery Officer in 1980.
While with 15 Fd Artillery Regiment Glen served in various officer positions, and while undergoing training as an OP Officer decided to re-classify to CELE in 1988. Since going back home to the Regiment, Glen served as OC Operating Sqn, OC Radio Sqn, Adjt, Ops & Trg O, and DCO; as well in the class B "A" full time officer position.
In June 1994 he was part of a group of eleven soldiers that received the new 74 Communication Group Commanders Commendation for bravery in assisting the Richmond Fire Department in containing a five-alarm fire. During APEC 97, he worked as the G6 and in 2003 during Operation Peregrine (BC Fires) he worked as the G6 or officer in charge of all communications.
In April 2000 while serving as the DCO of the regiment he had the honour and privilege to help establish an Air Cadet Squadron in Squamish and became 835 Griffon Squadron's first Commanding Officer working with youth ages 12-18 years of age. In October 2002 he turned over command of the squadron and became the Officer Commanding 744 Communication Squadron. Then on 07 June 2003 Glen was appointed Commanding Officer for 744 Signals Regiment. During 2005 Glen deployed to work as the Chief Instructor/Deputy Commandant at the National Communication Reserve School for Basic Training and Primary Leadership in Shilo Manitoba.
In 2007 Glen was appointed as a Regional Liaison Officer with Joint Task Force Pacific. From 2011-2016 Glen Watson served on five Board of Inquiries as first chair and Board President. Glen retired 05 February 2019 after 42 years of service.
Glen is an Ordained Minister with the Canadian National Baptist Convention. He also took training as a hostage negotiator with the FBI. He is Internationally certified in Trauma and Critical Stress work. He graduated with a master's degree in theological studies in May 2022. He is currently the President for the Air Cadet League of Canada, British Columbia Provincial Committee.
Glen is married to Sharon Watson (nee Price) of North Vancouver. They have two boys and a girl aged 33 yrs, 31 yrs, and 29 yrs respectively.
Glen's interests include being actively involved with his wife and children, as well as computers, and home renovation projects, and volunteering at his church as an Associate Pastor.
Glen brings a wealth of knowledge and experience to the position. Congratulations Glen on your appointment!