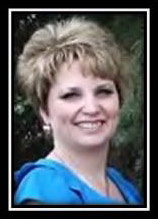 Mrs. Christine Welch, President
Christine Welch was born and raised in Victoria, BC; the daughter of a Naval Officer. Christine, a "Navy Brat", spent most of her childhood years in our provincial capital. Being a child with parents in "The Forces", Christine chose interests and a career path that were much different than those of someone pursuing a career in the Military.
In January, 2005 Christine accepted the nomination of Chairperson of 754 Phoenix SSC. Christine completed her two-year term as Chairperson and stayed on an additional year as a Director and the Squadron's Media Liaison.
In February, 2008 Christine accepted the position of Wing Chair of the Fraser Valley Wing and became the Wing Chair of the Metro Vancouver Wing effective September, 2008.
Christine is also a member of the British Columbia Provincial Committee's Director's Succession Planning Committee and a member of the National Summer Training Camp Review Committee. In October, 2011 Christine was awarded the Certificate of Merit for her continued service in the Air Cadet League of Canada. October, 2012 Christine was elected as a Director and appointed the First Vice President of the British Columbia Provincial Committee of the Air Cadet League of Canada. In October, 2013 Christine was appointed First Vice President, Corporate Affairs of the BCPC which oversees the Administration Staff, Effective Speaking Program, Public Relations, National Summer Training Camp Selection and the BCPC Office operations.
November, 2014 Christine was presented with the Air Cadet League of Canada's Long Service Medal for her ten plus years of service to the program.
Board of Directors:
Terri Hinton Director/1st Vice President, Corporate Affairs/ Public Relations
Trevor Sandwell Director/2nd Vice President/ Aerospace
Adele Vos Director/Secretary/Treasurer
Mike Symons Director/ RCSU Liaison/History Project Coordinator
Gail Elgert Director /National Summer Training Course Coordinator
Geoffrey Johnston Director/ ACLC Governor
Don Doern Director/Squadron Liaison/National Advisory Board
Norm Scott Director/ Vancouver Island Group Chair
Doug Slowski Director/ Past President