We are very pleased to extend this invitation to you to attend the 79th Battle of Britain Commemorative Ceremony to be held on Sunday, September 15th, 2019 at the Boundary Bay Airport. Please be seated by 1315 hrs (1:15 p.m.) for the flypasts. The Parade begins at 1400 hrs (2:00 p.m.).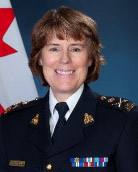 We have invited Deputy Commissioner Jennifer Strachan, Commanding Officer of E Division, RCMP to be this year's Reviewing Officer.
With nearly 900 cadets expected, a Veterans Flight, fly-pasts and static displays, this 79th Anniversary Parade promises to be an outstanding event. We look forward to your participation.
Respectfully,

Battle of Britain Committee
801 Wing, RCAF Association of Canada and
The BC Provincial Committee of the Air Cadet League of Canada