Welcome to The British Columbia Provincial Committee Website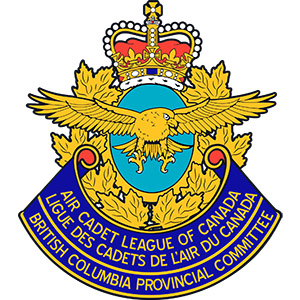 The Air Cadet program operates within a partnership agreement between the Department of National Defence (DND) and The Air Cadet League of Canada (ACL), a civilian volunteer organization. The British Columbia Provincial Committee (BCPC) of the ACL is administered by a five person Executive committee under the direction of a ten member Board of Directors.
The Directors are elected by the members of BCPC at the Annual General Meeting. BCPC's office is located at Boundary Bay Airport, Delta, BC, and its day-to-day operations are administered by a full time Chief Administrative Officer and a part time Financial Office Assistant.
There are currently 58 Squadrons in BC.
Thank you to the photographers and Squadrons that provided photographs for this website.