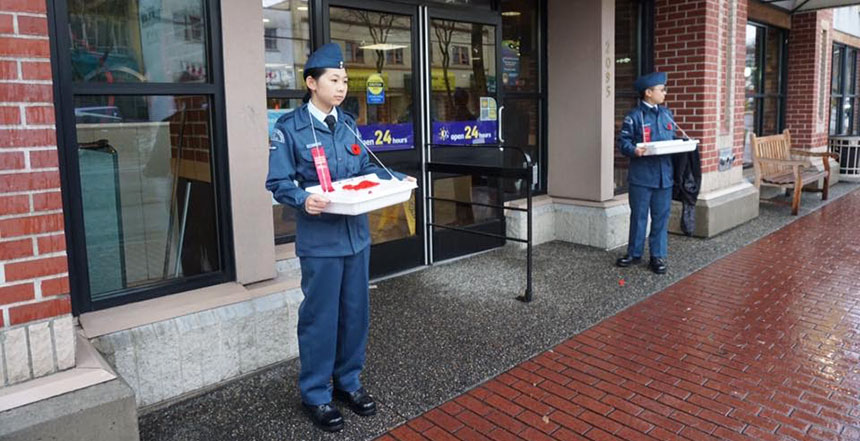 What is a Tag Day?
"Tag Days" are a fundraising event hosted by the Squadron Sponsoring Committee. Cadets set up at local businesses with (adult supervision) with a can requesting donations from the general public. In exchange for donations, they will hand out, a 'tag' or stickers, business cards and thank the general public for their generosity.
This is one of the key fundraising event for the Squadron/Squadron Sponsoring Committee. The Squadron Sponsoring Committee is responsible for the funding of the facility, extra curricular activities, insurance, equipment, etc… basically anything related to the operation of the Squadron. DND is responsible for the Officers who implement the core program for the Cadet Squadron, uniforms for the cadets, and the training of the Cadets.
This event can be a great opportunity for Cadets to interact with the public and answer any question that are posed regarding the program. They should be considered as ambassador's for the squadron raising awareness of the program and fostering interest for new recruits.